Heyho,
just a small update of the projects we are working one. Playing more boardgames lately I am more interested to continue with my


tabletop miniatures at the moment. Alex on the other hand finished his Olfo and started to work on his female Spartan figure. Marc tested my new airbrush booth Wiltec 420. I will write a review of the spray booth in the near future.

Let's start with the Blade Master from Helldorado (Cipher Studios) which is the first miniature of my Immortals army.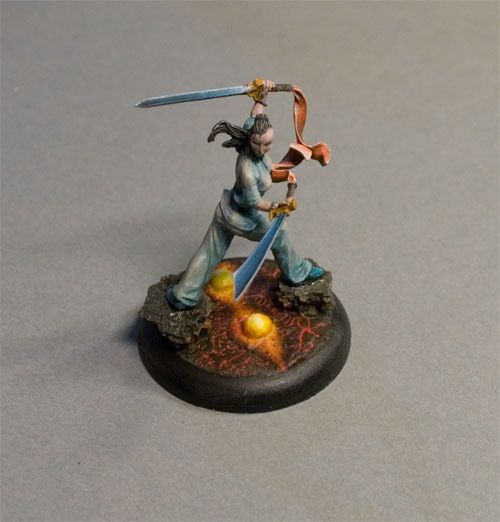 And here we have the female Spartan warrior Alex is working on - hot :D.



I have also finished my snow covored TAU fire warriors




and the bases of the rest of my Helldorado Immortals army - ready to be painted.



Regards,

Grumbler