Heyho,
Alex is still working on the base for his Olfo and we thought a little spider is missing to complete the scene. As it turned out nature is still the best modeler...


Maybe you have seen several tutorials creating spider webs e.g. the great tutorial from massivevoodoo.com using crackle medium. Alex took a more pragmatic way and just used real spider webs and attached them to his base. Real spider webs are ultra-thin and ultra-durable and most people have them as a near endless resource ;-). On this base we wanted to go a step further. The idea of a little spider hanging over Olfos head was born and we thought about using one of the little spiders produced by GW. Unfortunatly those spiders are too big and look like a plastic toy. Therefore we decided to use a small REAL spider:



Alex primed the spider with Dark Sea Blue from Vallejo which is one of our favorite colors today (regards to Ben Komets!) which turned out to be really fiddly.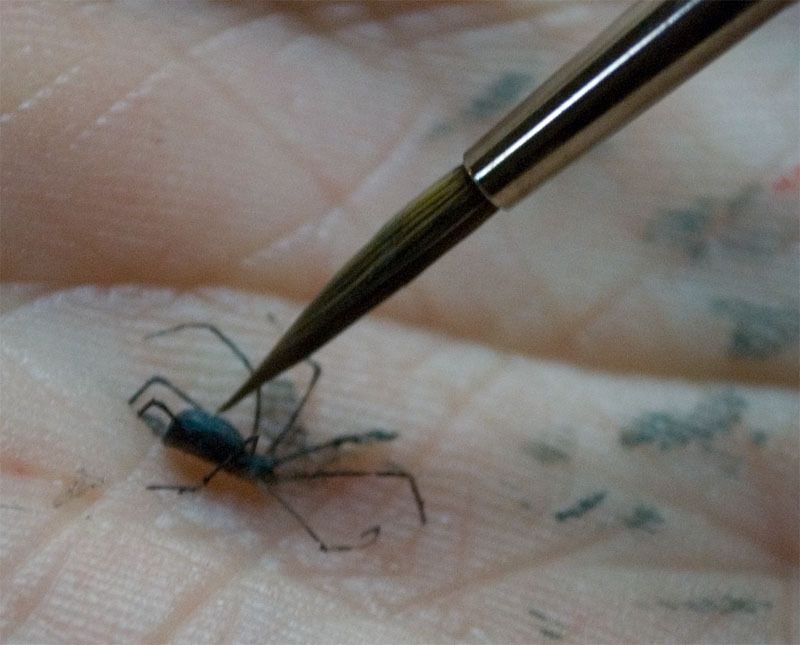 We created some glue strings to attach the spider to the base using UHU Flinke Flasche (german brand) as those strings look a little bit more fresh than old spider webs.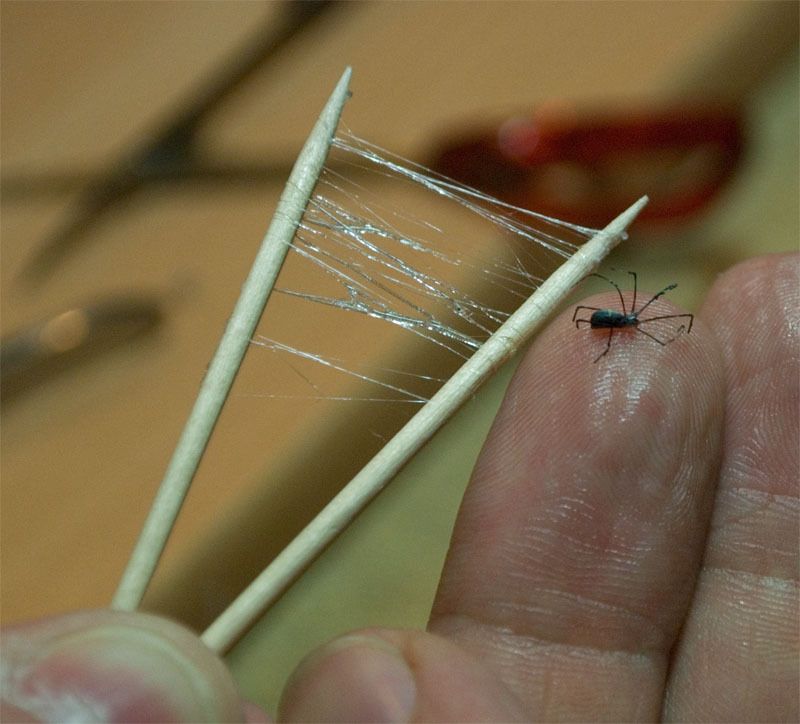 Alex attached the spider to the base directly over Olfos head.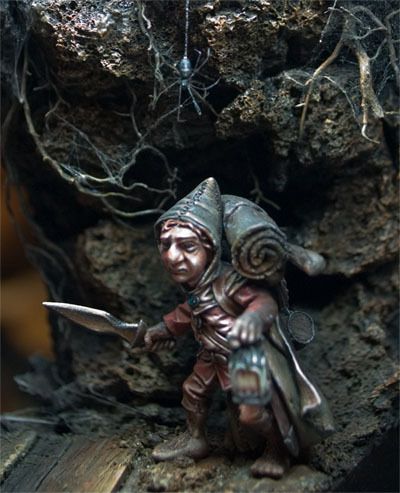 And here we have the final result of the arachno-tutorial.



If you want to see more of Alex fantastic miniatures then go to his coolminiornot.com album and ultimately give him some ratings of 10 :-).

Regards,

Grumbler