Heyho,
another small update but this time really small :-) as I will only show some WIP photos of Alex Spartan Girl.


When Alex asked me about an idea for the base of the Spartan girl I came to the conclusion that a combination of star wars pod racer with a chariot would probably look awesome. Playing Necrons Marc had miscellaneous bits he could sacrifice for Alex great project. That's why we started to tinker the pod racer chariot from those Necron parts.

Prepare for the mind blowing images of the Spartan girl. Especially the shield blows my mind!



Let's zoom into the shield.



Last but not least the very early WIP of the pod racer chariot.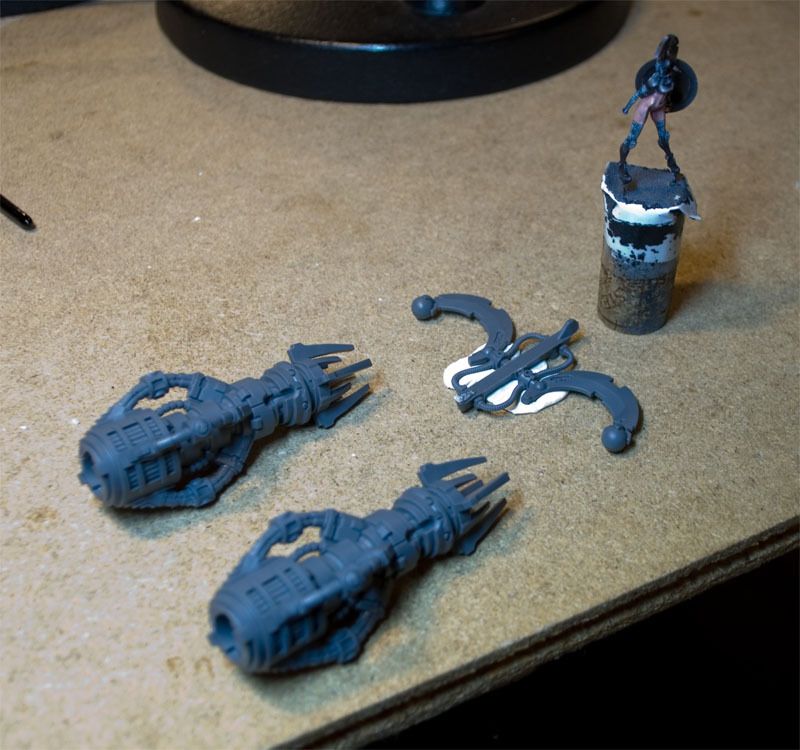 Regards,

Grumbler