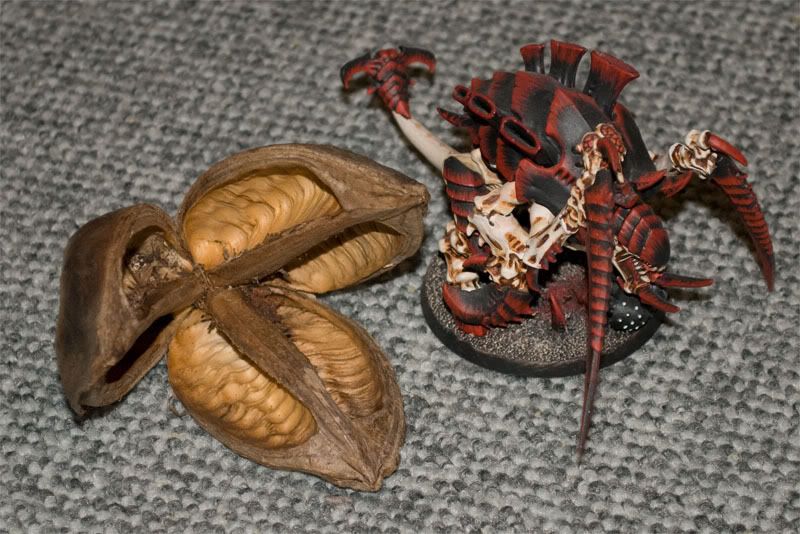 Hi everybody,
today I got a package filled with 10 Sororoca fruits. I hope to build some of the new tyranid mycetic spores from those fruits. Unfortunately they are not
as big as I thought, but some putty and base building should solve this problem.

Here you see the overall picture of all fruits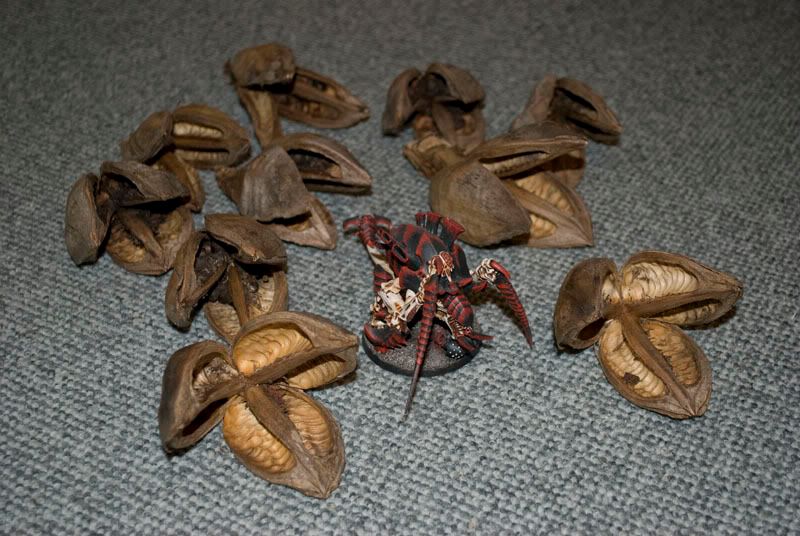 and a detailed comparison between a Carnifex and one of the bigger Sororoca fruits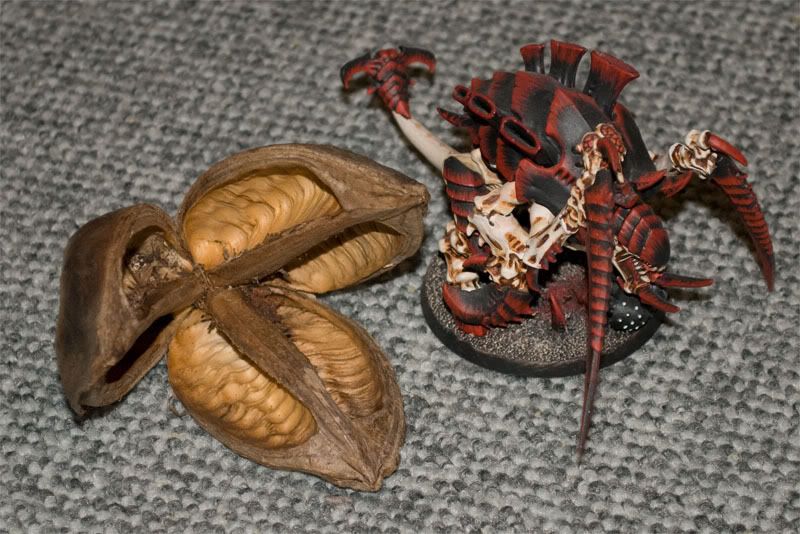 Hopefully we will see some slimy mycetic spores from me in the future!