Heyho,
it is true I have not posted for month (or even years?) now. I got two children, finished my PhD-thesis, started a new job and bought a house. I think those are a valid number of excuses :-). But here we go again and I hope I have the opportunity to re-enter the realms of miniatures, brushes and lots of paints.

To get into it I selected my old TAU-force and thought about how to overhaul them that is give them the BÄM!-effect (invented and copyrighted to massivevoodoo.com all rights reserved).

Battle damage? Ok, ok for sure they will get some battle damage but lets go a little step further. Their color scheme calls for a winter scheme and therefore I thought it would be best to add snow and icicles to all of them (a lot of snow and icicles). Even so much snow and icicles that it would eventually not make sense at all but looks cool at least.

Ok, we have done snow in the past using wood glue and crushed glass. Here I additionally used snow paste and combined it with the crushed glass. I got the snow paste from my local hardware store (even bought two different products) which seemed to be more or less the same that is a grained white paste that dries out with a very matt finish.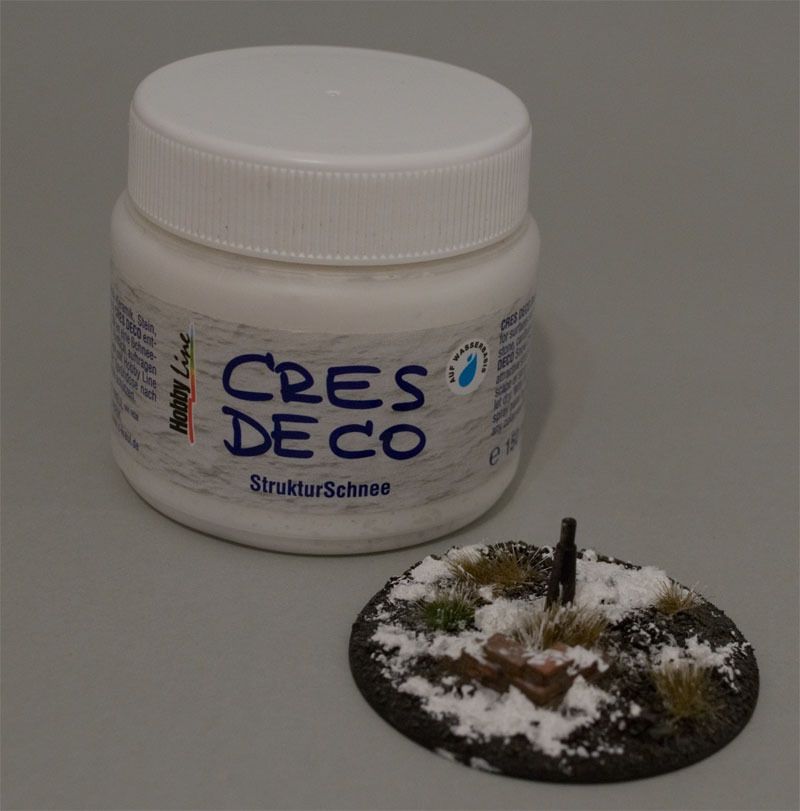 Lets zoom to that base. I think it looks really cool although the images do not show the glitter effect of the glass very well.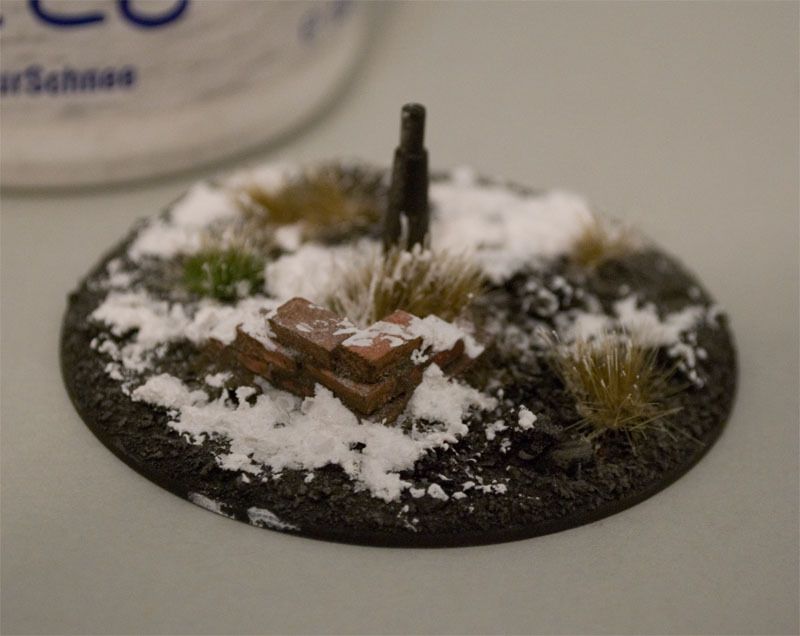 Massivevoodoo has a god-like Imperial Sentinel which shows the use of icicles in perfection (post with sentinel). Oh lord I need that too and not only on one vehicle but every trooper and tank I have in my whole army. Unfortunately I was not able to get any acrylic glass rods (Plexi Glas in Germany) at my hardware store or local hobby stores.

Therefore I used the poor mans alternative that is a hot glue pistol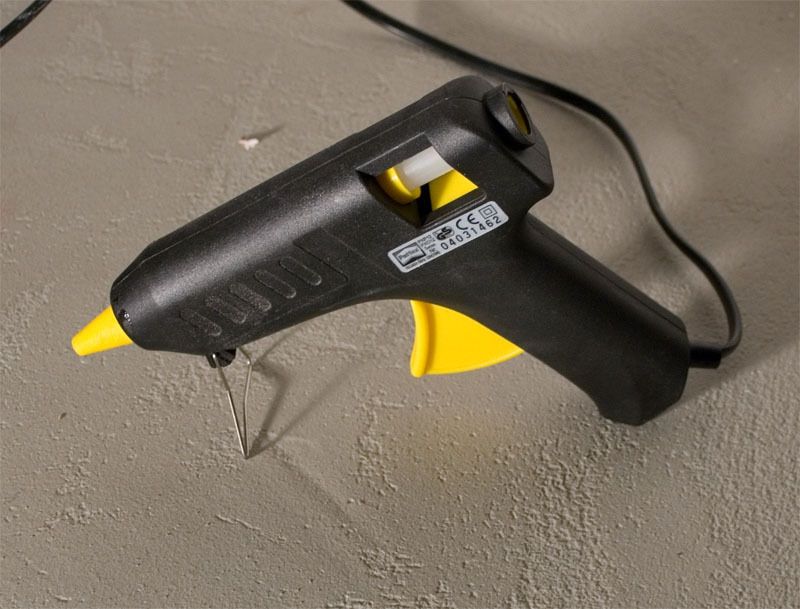 I fixed a board to my work bench and applied the hot glue from below to the board. I slowly applied a dot and pulled the glue downwards moving up again to apply the next dot and so forth.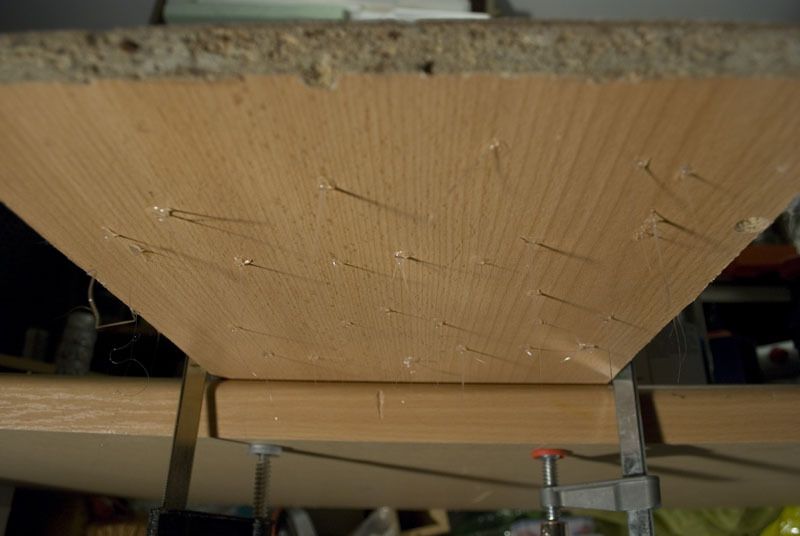 The glue dries really fast and you can remove the icicles after a few minutes and cut them to your needs.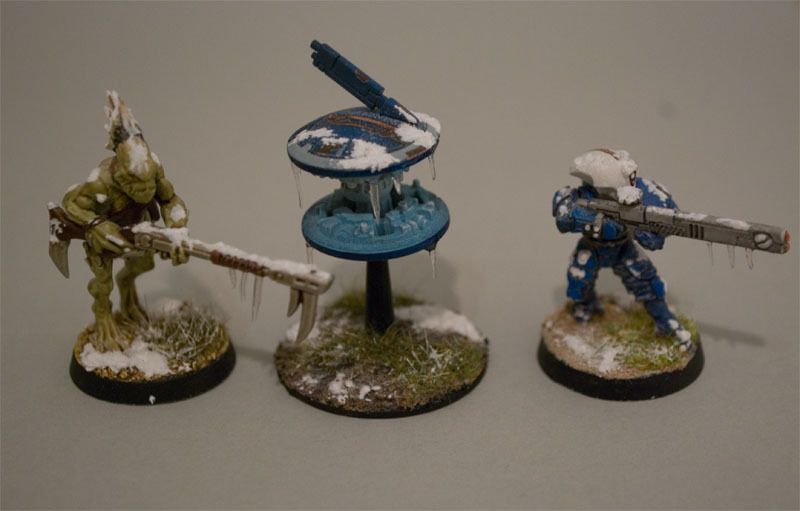 I hope this is a worthy comeback to the hobby. Have fun with your hot glue pistol. I will post a review of the acrylic glas method as proposed by Roman (Massivevoodoo icicles tut) as soon as I get some Plexi Glas :-).

Regards,

Grumbler